Organize Yourself 💆‍♀️💆‍♂️
Hey, it's Joy here! A wise person once told me that if the space you work, live, and think in is cluttered, then your mind and thoughts are as well. At first I thought it was gibberish but, the older get the more I realize that there is a lot of truth in that saying and how important it is to be organized.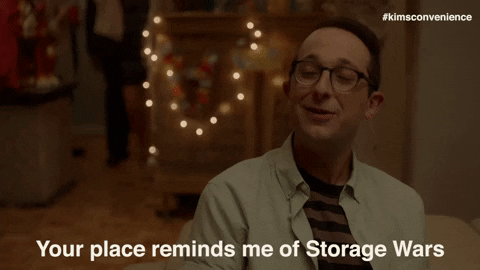 Life can get mighty busy, whether its work or personal life. Either way, being organized is a safe way in making sure you get everything done. It also keeps you calm when life can be a whirlwind. Let's face it, usually everything happens at the same exact time and it gets hard to juggle everything.
Here at nJoy the Rush, we are working on multiple projects. Kristin and I have multiple practices that we do separately to stay organized and sane:
For me, I write EVERYTHING down. It's old school, but in Joy's world, it seems as if you write it, it is pretty hard to forget it. I have a handy dandy notebook that I keep in tote with every meeting and conference call we attend with each other. I also keep a planner in tote. One thing I recently started doing that helps me tremendously, is color coding my planner. For one, its cute, for two, the colors help me notice things quicker and keep up with them better. Once I complete something I planned to do, I highlight it off the list and keep it moving. I am a real crafty D-I-Y-er, so I made me the cutest little to-do dry erase frame that sits on my desk. I usually write the urgent things that have a tight deadline on my frame. I'll share how I made it after my next tip. Another organization tip that keeps me sane is the daily/bi-daily conference call between me and Rush. Rush does an amazing job in staying organized, and she keeps me on my toes when the small things slip.
Joy's D-I-Y Dry Erase Picture Frame:
Find a cute but cheap frame (Dollar Tree, Walmart, Target)

Clean the Glass

Get Cute Paper to put behind the glass OR you can do scotch fun tape (I did the fun tape)

Wah-Lah!
(It's that easy)
Kristin, what do you do to stay organized?
Hey y'all 👋🏾 !! I have to write everything down as well. I create list that prioritize my task from high to low. I gave up on trying to remember everything I have to do in my head and went back to good ol' paper and pen. I'm big on using my calendars and reminders on my iPhone also! All task that are high priority will earn a spot on my calendar with alerts until it's complete. Yesterday, I learned about the app, Wunderlist and I think it's going to be my new best friend! There's so much you can do on it - from setting reminders and due dates to sharing your list with others, I've only used it a full day and I love it! For those of you who already knew about Wunderlist and didn't tell me, y'all were wrong for holding out!! haha
Listed below are some cool tips to help with your organization skills: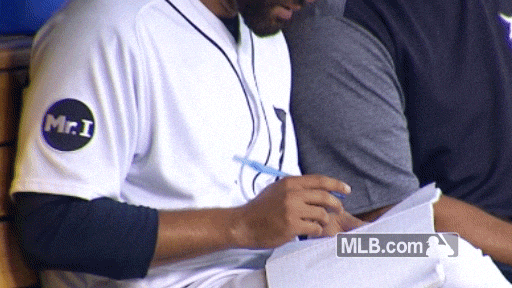 Download an app to your phone or tablet that helps you organize

File important paperwork! It's better to file instead of pile

Declutter your workspace and living space

Put things away when you are done using it
Do you have any cool tips that you would like to share? Drop the tips in our comment box! We would love to hear from you :-) Thanks for stepping into our world today! Make sure to tune in next week!